Here at PBS Plumbing, we unblock blocked drains for a living. With over 25+ years of experience with blocked drains all over Brisbane and Ipswich, we have the tools and expertise necessary to get your blocked drains flowing freely. From blocked toilet and shower drains to kitchen drains, we unblock them all!
If you are experiencing slow drainage and foul odours it's time to call in the professionals. Our team of master plumbers can quickly diagnose and resolve your blocked drain issue. There are a couple of different ways we will detect what is the cause of the blocked drain. With the technology we use, it can be a very simple detection and removing or unblocking is quick and easy.
Contact us today to unblock your blocked drains!
When Should You Contact A Professional?
It is important to call a plumber as soon as you suspect a blocked drain to avoid it becoming a serious plumbing issue. A blocked drain can cause significant damage to your home or property, so don't wait until it becomes a plumbing emergency! If you notice any of the below indicators, it is time to call a professional!
This is one of the first signs of a blocked drain, often caused by an item which is stuck and rotting in the pipes.
If your drain makes strange noises, this is likely caused by a blockage which makes it hard for the water to move through the pipes.
Is your toilet water rising significantly when flushing your toilet? This means that more water comes in than it is able to drain, which is often caused by a blocked pipe.
If your kitchen sink, bathroom sink or shower has slow drainage, call an expert. Slow drainage is one of the most obvious signs of a blocked drain as it shows that the water is unable to get through the pipes smoothly.
How to unblock a blocked drain?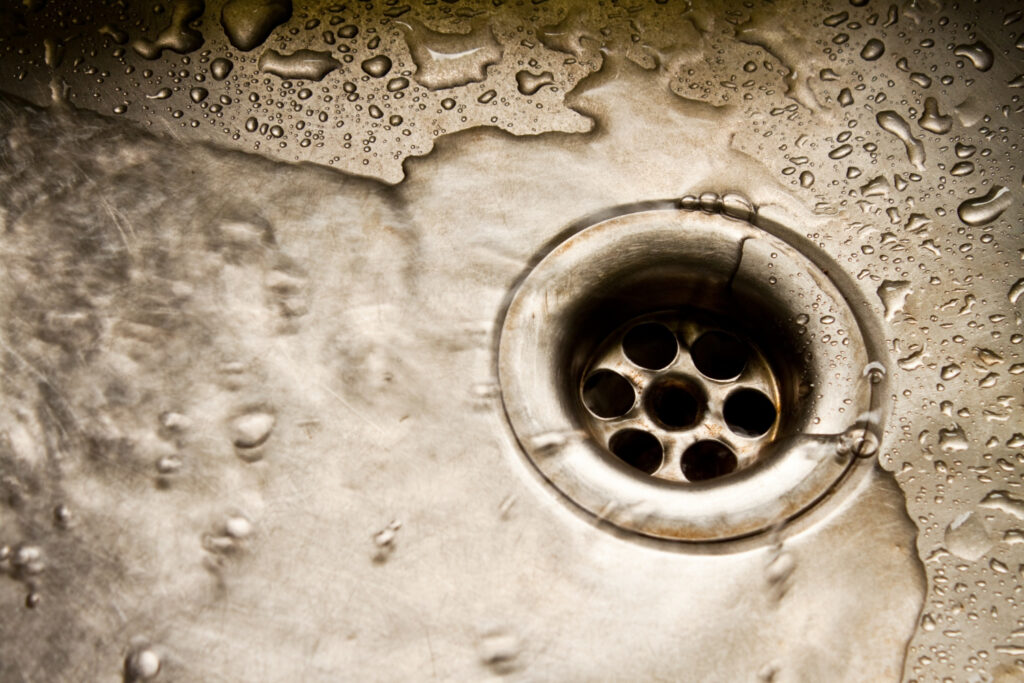 Blocked drains can be caused by a number of things such as roots, fat build-up, hair or improper installation. Although you can clear some small blockages yourself, sometimes it requires the help of a licensed professional. Our team of Master Plumbers have over 25 years of experience in unblocking drains in Brisbane and Ipswich! 
There are a few different techniques and tools we use to unblock drains. At PBS Plumbing we use the latest technology available to provide an efficient and cost effective service.
Plumber's Snake, also known as an auger, is a long and flexible metal cable with a corkscrew-like tip that can be inserted into the drain. Our plumbers are able to turn the snake which allows them to break up and remove the blockage.
Hydro-jetting uses a high-pressure stream of water to blast away blockages in the drain. This is by far the fastest way to unblock your blocked drains.
Drain camera is a small waterproof camera that can be inserted into the drain, allowing our plumbers to identify the location and severity of the blockage.
The trusty plunger might seem like a simple tool, however it is a great way to dislodge a blockage. By creating a seal around the drain, the push and pull motion result in strong suction that can remove the blockage.
Our team of Master Plumbers is available 7 days a week, 12 hours a day to answer all of your plumbing related questions. Call us today to get a free quote to unblock your blocked drain.
PBS Blocked Drain Services
Don't let your blocked drain become a plumbing emergency. PBS Plumbing is a locally owned and operated business with over 25 years of experience in unblocking drains for Ipswich and Brisbane residents. If you think you've got yourself a blocked drain, contact our team! One of our Master Plumbers will come and help unblock your drain.
Our team is dedicated to ensure your drains are unblocked and provide preventative care to help them remain unblocked. Unblocking a drain yourself can cause further damage and can be quite frustrating. Let our team do the dirty work and get one of our experienced plumbers to unblock your drains.